Cybersecurity Scam to be aware of (2021)- AbnerSecurity
written by 'authorname' on 'date'
Cybersecurity Scam to be aware of (2021)- AbnerSecurity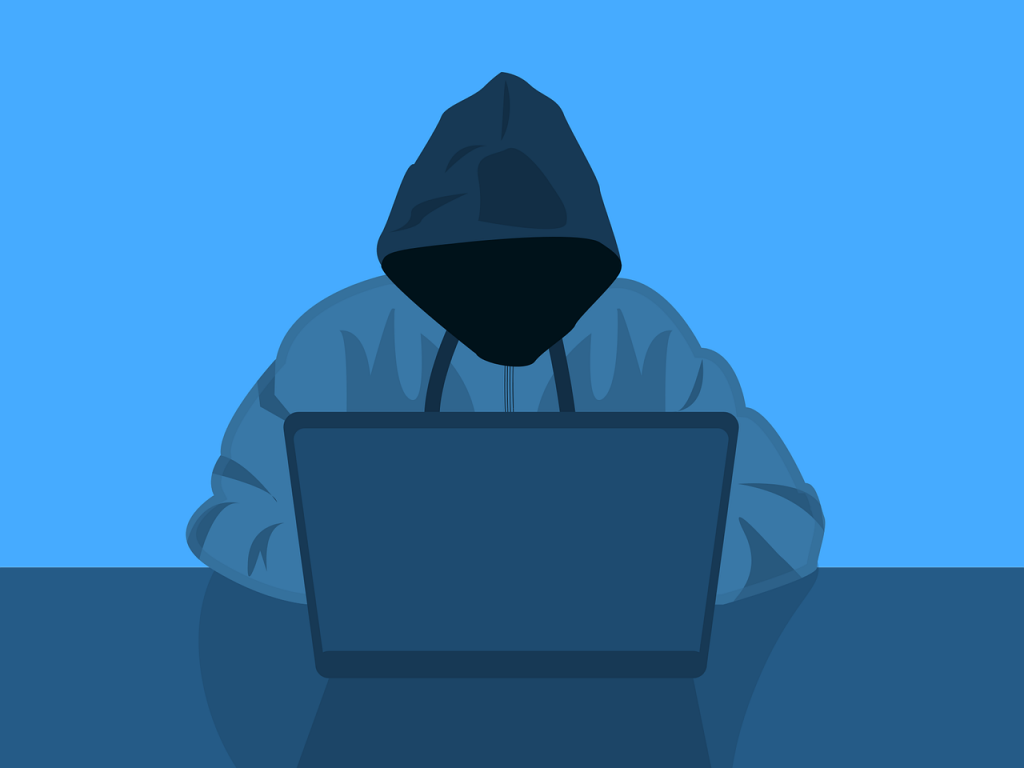 With the rapid growth of digitalization, a large amount consequence happens due to rapid increase in technology. With this developing technology, cyber-attacks or cybercrimes, or online scams also increasing. The new scams or attacks I going to explain in this article is cybersecurity to be aware of WhatsApp video call scam and Recharge Cube application scam.
WhatsApp Video Call Cybersecurity Scam
  So the WhatsApp video call scam is happening a lot in 2021 which have affected so many innocent people which cost their private life to be spoiled. And the people who got scammed are now in a depression.
WhatsApp video call scam is ultimately a cybersecurity scam that can cause you an online sextortion or you can get blackmailed by the scammers.
(Related: what is cyber crime? Definition, Types and causes)
How can you get scammed?
In WhatsApp video call scam First, you get a random video call from an unknown number if you picked the call after picking the call you can see random nudes images of girls to be shown on your mobile screen and after 3 to 4 seconds the call automatically gets ended. During this time period, the scammers take screenshots and record the screen where your face is visible.
If you gave any expression which scammers want then you are in trouble of getting blackmailed for money. If you did not give any expression during the video call then you are not in much trouble. After taking the screenshot of your faces they call you or messages sent to you telling you that if you only give them money then they are going to delete the screenshot of your faces otherwise they share these images online and get the images viral. They also send these images to your Facebook friend for blackmailing. If you gave them money also they are not going to stop there they continuously demand the money.
If you delete the contact of scammers then also you are not spare by the scammers they call you from different numbers.
So to avoid these scams never pick video calls from WhatsApp from an unknown number or from Facebook messenger. If you want to pick up the call then at least cover your face with a cloth or you can cover your mobile camera with your finger.
And these scams are spreading on different apps like Facebook, Messenger, etc. so avoid video calls from unknown numbers. 
Recharge Cube Cybersecurity Scam
If you are using an online platform or online wallet to recharge your sim card then you can get scammed by this app. This application is the same as google pay, Paytm, Phonepe, etc. but in this app only your money gets deducted from your account, and never credit the balance to your account. this is new cybersecurity scam to be aware of 2021
How can you get scammed?
Recharge cube is an online application for recharging your sim card. In this application, they asked for your details for completing your profile. The details are like your Name, Age, Date of birth, Etc. They also ask for your private document for KYC(known your customer) purposes. The private documents include your Aadhar card, pan card, and your bank details. If you provide all this information to recharge the cube then all of this information gets in the hand of scammers.
They can use your debit card for their purchase. If you are wondering how can they can purchase a product from your debit card then you are in a position of getting scammed 
How can they use your debit card?
If you install the recharge cube application then after installing it asked for permission to access and this permission access is given by you because you never read the permission description this permission includes permission like your contact access, messages access, notification access, and much more permission like this.
Now they can use this permission to get you scammed for example if you are purchasing any product then you get an OTP on your mobile number then you can process with your payment like this they get your notification and messaging access that's why they can use your debit card and they can also get your OTP with the help of permission you provided and they can purchase anything they want.
Conclusion
The primary step, therefore, is to be more aware of these new scams that are rising due to the advancement of technology. So taking necessary precautions is more important now for your login credentials and data entry details to be more secure and provide utmost importance as far staying secure in this digital world is concerns.if you want any services which can save you in this digital world then contact abnersecurity.