sec_rity is incomplete
without U!
Be Fearless with ABNER security at your service
Do you Part - Be Security Smart !
Learn from our Expert Team!
sec_rity is incomplete
without U!
Be Fearless with Abner Security
at your service.
Do you Part - Be Security Smart !
Learn from our Expert Team!
Relevant cyber security solutions
Get filtered and highly accurate security and risk consultation dedicated for your business from AbnerSecurity
Get AbnerSecurity to officially train members of your organization in the world of digital security to self protect the assets of the company before they get hacked.

Get the skilled Security Analysts of AbnerSecurity to unleash their arsenal and find in-depth security vulnerabilities in your Applications
Get our Secure Application/Web Development Services for your business to prevent threats even before they arrive.
We are a family which comprises Security Analysts, Consultants, Pentesters, Engineers , Web Developers, Architect ready to protect your business at all times through our dedicated services. Be it educating about security to securing the products practically, we have it all covered.
Our role in security assessment is channeled thorough the 3 most effective and productive steps.
Thorough assessment of the Target with details of every nook and corner.
Finding real time vulnerabilities with both in-depth manual and customized automated testing
Reporting all our asseesments and findings with detailed depth along with mitigation strategies and remediation.
Some of the esteemed companies which has patted on the back of our security researchers for discovering critical security vulnerabilities in their products.
Conducted by our team of experts
Get the best training in CyberSecurity from our highly skilled Trainers. All our students have a huge success rate that ranges from beginners, intermediates and corporate security professionals. Join us Now!
R.S. Tamil Selvan
I feel like more than the vulnerabilities and methods that we learn here what's most important to them is how creative we are and I do believe that creativity is must for an attacker. I got many ideas from the real life stories shared by the trainer. I hope I can grow a lot from what I have learned from abnersecurity
Prashant Singh
I finished the course with lots of new tricks/tips practical experiences and bounties. Got to know about many new techniques/methodologies which are generally kept private by the security researchers. After completion, I see a drastic change in myself while approaching an target program. Within one month of the course, I found more than 10 valid security vulnerabilities, which I reported to the RVDP programms. The practical demonstration during the course had helped alot. Our instructor Shuvamoy Sir has an indepth knowledge about the subject matter and attains great communication skills. Apart from this, he is very interactive in the class regarding doubt solving which makes the class more creative. The way he explains complex topics in a very simpler manner is really commendable. The course is very well crafted for both the beginners as well for the intermediates. This course of abner Security keenly focuses on creativity because thats what makes you stand apart from others. At the end, It worths every penny you invested to join this course.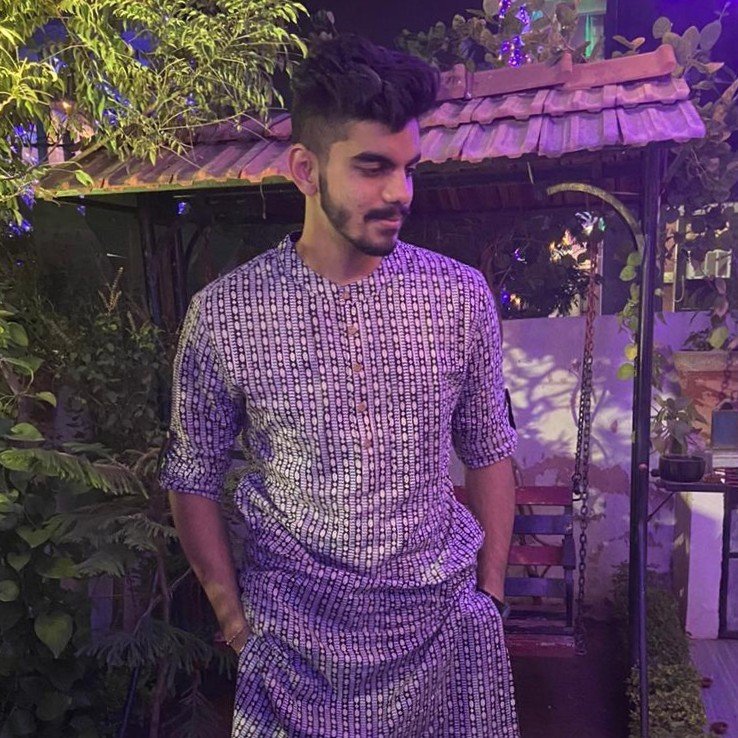 Arham Jain
The Practical BB mastery course has been a game changer for me, it has totally changed the way I used to hunt for bugs by inculcating creative ways on how to generate a bigger impact out of something small. Shuvamoy sir have been there in every step guiding us and teaching us how be great at bug hunting and cyber security in general. He has a creative way around hunting bugs and teaching his students the same. Talking abt what has changes I feel in myself since I enrolled for the course, first one would be creative thinking and that's something which not a lot of people are teaching out there, secondly earlier I had very little idea on how to find a target and what are the steps after finding a target, now all that has changed drastically, I am much more confident in bug hunting and finding and reporting vulnerabilities. This course is definitely helpful for someone who has jst started bug hunting or someone who aspires to be a bug hunter one day because everything form the very basics is thought in this course.
Meera Patel
Sessions in AbnerSecurity helped me for hunting bugs & also for auditing source code in my organization. Abhijith our instructor taught all the concepts with various methodologies clearly & cleared the doubts on the spot. I'm really happy that I made the decision to join Abner Security. This WAPT Course is really helpful for those who face difficulty in bug hunting & in depth concept of each vulnerability. Also beginners in the field should join Abner Security because the instructor will guide them throughout the course.
Yash Gupta
This is the best course on Web Application Pentesting, this course has helped me to understand the topics in depth. The best thing about this course is that they don't use automated tools which are used in finding vulnerabilities but they go with the basics about the vulnerabilities and their mitigations. The instructor(Abhijith) is not only a great teacher, but he has helped me like a friend. He is not like any other instructor where you can only ask doubts in class only, if you have any doubts you can ping him and he'll reply at the earliest. This course is very helpful for the beginners and intermediates to get to expert level.
Are you a CyberSecurity enthusiasts like us ? If yes, you are in the right place! Get the best security updates from our handpicked blogs.
Also get knowledge on lesser known topics in practical pentesting with tutorials, so that whenever you get stuck, we have your back.