ABNERSECURITY CERTIFIED PENTESTING PROFESSIONAL
ABNERSECURITY CERTIFIED PENTESTING PROFESSIONAL [LEARN IN-DEPTH FROM SCRATCH + 1 MONTH INTERNSHIP]
Courses > Certified Pentesting  
Language : English
Course Duration :  2 months
Skill Level : Beginners to Intermediates
Certificate : On Completion
₹15,000
original price ₹18,000
20 % Discount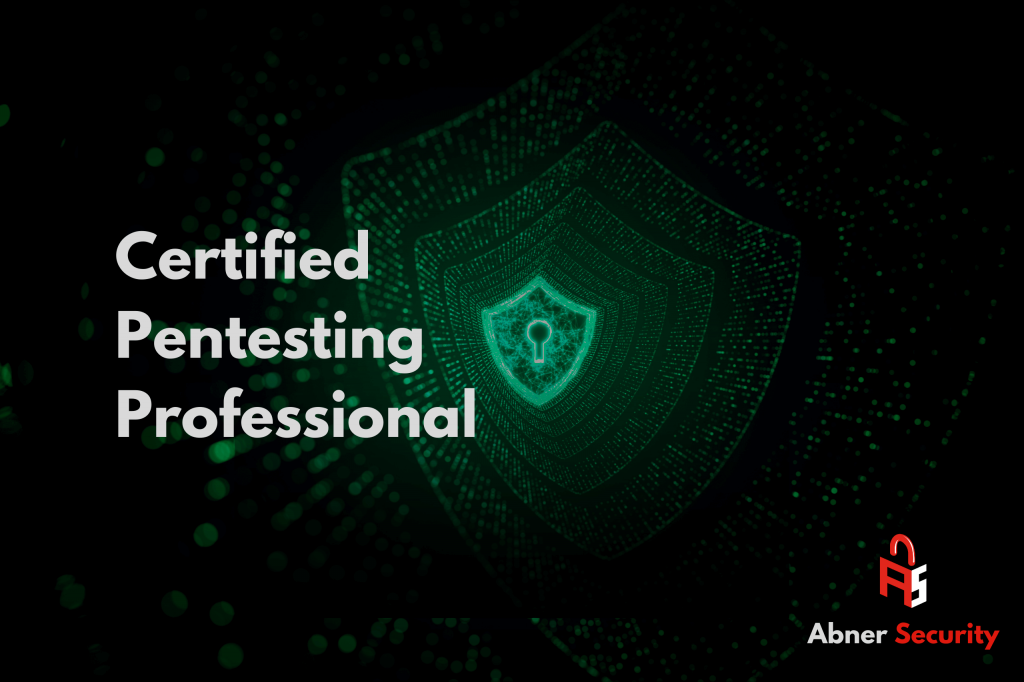 AbnerSecurity Certified Pentesting Professional covers about CyberSecurity | Ethical Hacking | Practical Pentesting right from the scratch with in-depth knowledge of each and every sectors.

Unlike, Practical Bug Bounty Mastery and Web Application Pentesting and Bug Bounty Mastery, this course covers the overall domains of CyberSecurity, plus this course has absolute zero pre-requisites, i.e. candidates from any field/educational background who are targeting to get into CyberSecurity right from the scratch to higher levels can join.
(click above for the course modules)
Who should join this course?
This course has been designed specifically for Freshers and all candidates who are trying to get a strong foothold into CyberSecurity and set up their career in the field of CyberSecurity.
COMMONLY ASKED QUESTIONS
Not From any Technical Background at all or no previous relations with CyberSecurity ?
Worry not, AbnerSecurity Certified Pentesting Professional covers right from the exact pre-requisites i.e. Computer Architechture,
Networking and moves on further.
I do not have any knowledge about any sort of coding , now what can I do ?

WE UNDERSTAND THIS!

Keeping this in mind the entire course has been developed in which Programming is also taught which provides a complete insight of an attackers point of view in coding, that too from the very basics!

Similar to the other courses that we provide, we have ZERO PRE-RECORDED SESSIONS.

Entire training will be conducted live where you can directly interact with the instructor at any point.

How are the Sessions Conducted?

All sessions will be taught live over Google Meet.

How long will be the course conducted?

AbnerSecurity Certified Pentesting Professional is conducted for a duration of 2 months.

What about the Internship ?

Along with the course candidates will be provided 1 month internship wherein they will be able to practically apply what they have been learning in the course and will receive the Certificate of Internship after its completion.

I also want to go for Bug Bounty , but I have a limited budget, what should I do ?

WE UNDERSTAND THIS TOO!

AbnerSecurity Certified Pentesting Professional also guides you into Bug Bounty for those candidates who want to earn $ bounties as their sideincome.

Does this course makes me Job Ready ?

A big yes! It does. AbnerSecurity Certified Pentesting Professional has been desgined in a manner such that candidates with Zero Technical Background gets JOB READY to set foot into the career in CyberSecurity.
What you will take away:
Detailed and Practical knowledge in all multiple domains of CyberSecurity

Certificate upon Course Completion

1 month internship of practical exploitation. Certificate of Internship upon completion.

Ability to land into a career in Cyber Security as a complete fresher.